infrastructure
The Alwaye Group operates multiple Units to manufacture high quality Off Circuit Tap Switches and On Load Tap Changers along with its allied products and components. This system helps us in focused development of various products and services, apart from ensuring timely deliveries and support to our ever-growing customer base, across the world.
Alwaye Engineering Works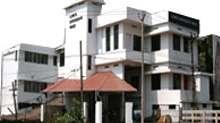 Our Parent Unit, M/s Alwaye Engineering Works, is situated in the Industrial Town of Aluva (Kerala), and is in close vicinity to various industrial behemoths, including Transformers and Electricals Kerala Ltd (TELK). This unit is equipped to manufacture On Load Tap Changers, Off Circuit Tap Switches for Dry Type Transformers, and Off Circuit Tap Switches (Linear Type), and possess necessary Machine Shop, Assembly Area as well as a designated Inspection & Testing Area.
Alwaye Load Selectors, Bangalore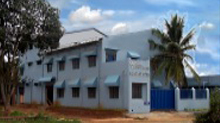 Our third Unit, M/s Alwaye Load Selectors, is situated within close vicinity to Peenya Industrial Area (Bangalore, Karnataka) which houses over a thousand Industrial Houses, including several reputed Transformer Manufacturers. This ISO 9001 2008 Certified, and State of the Area facility was purpose built to manufacture Off Circuit Tap Switches, and is equipped with Numeric Controlled Machining, Manufacturing and Testing facilities.
Alwaye Industrial Engineering Services
This unit is equipped with Modern Machining and Manufacturing facility, and supports our parent unit with components and services.
Group Infrastructural Highlights
Purpose Built Manufacturing Set-Up.
Strategic Locations
Modern Machining & Manufacturing
Well laid our Shop Floors, with adequate Material Handling Equipment
Extensive Test & Inspection Equipment, including

High Voltage Test Kits.
Contact Resistance Measurement Kits.
Insulation Resistance Measurement Kits.
Coating Thickness Measurement Kits.
Pressure Test Set Up.
Conductivity Test Kits.
Digital Measuring Instruments.

Group strength of around 100 employees
Over one hundred registered Vendors, including units with ultra modern machining facilities.
The Future
The Alwaye Group has embarked on an ambitious expansion program, with separate projects proposed for Off Circuit Tap Switches and On Load Tap Changers. Further details of the same would be published, at appropriate time.